Keeping your Wood Floors Clean In 4 Easy Steps
Posted by WOCA DIRECT CANADA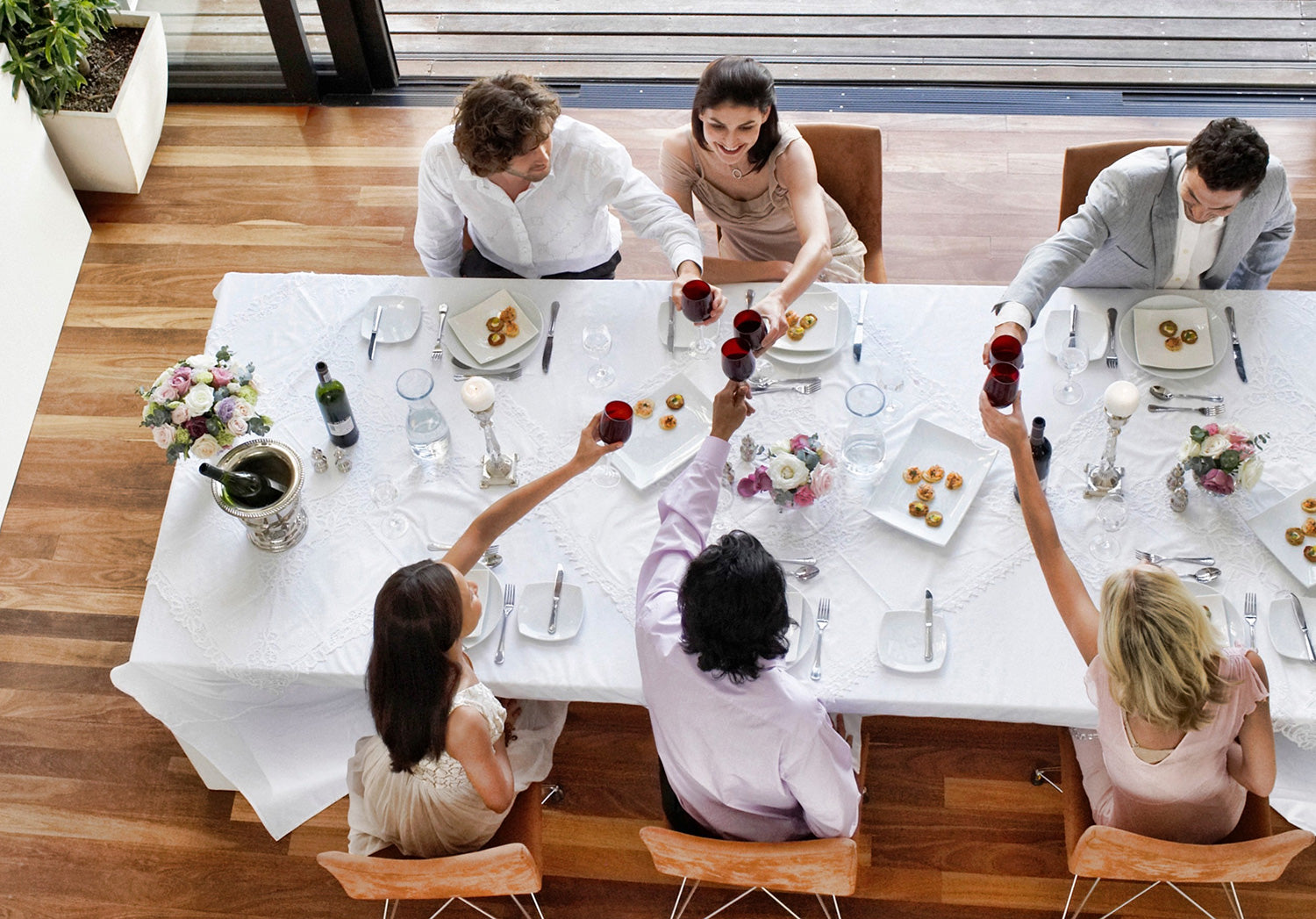 With the holidays right around the corner, most of us are preparing for a house full of guests.  We all want our home to look its best, and there is no better time to get your floors beautiful and ready for all the traffic that may be coming their way.
The first step in beautiful flooring is keeping them clean.  This is an important step and will help to extend the life of your wood finish. 
4 Easy steps to keeping your wood floors clean
Placing a mat or rug at all of your exterior doors is one of the easiest, yet most effective methods to keeping your floors clean.  Rugs should be placed at both the inside and outside all of your exterior doors.  The rugs will help to trap the dirt that is tracked in from the outside, which can scratch your flooring or create other blemishes.

Sweep or vacuum your floors regularly.  If your home has a lot of foot traffic or activity, this may need to be done daily, but in areas that do not have a lot of activity, you can probably do it weekly or as needed.  If you are using a vacuum, it is critical to use a hard floor attachment, or switch your vacuum to hard floor mode.  This will keep the rotating brushes that may be on your vacuum from being engaged, which could scratch or damage your floors.  

Mop your floors regularly with warm water and a very well wrung (damp mop) mop.  Your mop should not be dripping wet.  A damp mop is often all that is needed to remove dirt and grime.  Remember to wring out your mop very well so that you do not saturate your floors with water.

Every couple weeks or so use WOCA Natural Soap to both clean and protect your wood floor surface.  Natural Soap is indoor climate labelled and free of perfume and additives.  Natural Soap leaves behind an invisible layer of soy and coconut fats which helps to ward off almost anything.  Using WOCA Natural soap regularly will help keep your floors more dirt and wear resistant.  It also makes cleaning easier due to the invisible protection it provides.
How to use WOCA Natural Soap
Natural Soap comes in Natural or White.  If your flooring is light or whitewashed, use Natural Soap White.  If your flooring is natural or a darker finish, use Natural Soap Natural.  1 liter of Natural Soap will cover approximately 278 - 371 square meters.
Shake the bottle of Natural Soap well to mix the pigment and ingredients evenly.

Mix 125 ml of Natural Soap with 5 L of cold water into a clean bucket.    

Apply mixture lengthwise using a clean damp mop.

Leave the surface to dry.
If your floor is very dirty, you can clean them first with WOCA Intensive Wood Cleaner and then follow it up with Natural Soap to add back the protection layer. 
Refresh and rejuvenate your floors
Approximately every 3 to 4 months you can use WOCA Oil Refreshing Soap.  Oil Refreshing Soap (formally named Oil Refresher) combines effective cleaning with oil rejuvenation.  It contains additional oil that penetrates the wood and reinforces the existing oil finish. Leaving your wood floors with maximum dirt and water resistance and a rejuvenated matte surface.
If you have a particularly stubborn stain, clean the affected area with WOCA Wood Stain Remover or WOCA Intensive Wood Cleaner before using Oil Refreshing Soap.
Shake the container well before use to ensure that the pigments are mixed well.

Mix Oil Refreshing Soap with lukewarm water: – For traditionally oiled floors: 1:20 (250 ml soap into 5 L of water). – For UV-oiled and oil-waxed floors: 1:40 (125 ml soap into 5 L of water). This mixing ratio can vary depending on the wear.

Apply the mixture lengthwise with a well wrung mop. It is recommended to clean an area of approx. 10 m² at a time.

Leave the wood to dry for approximately 2 hours before using.

If you are wanting to add a light shine to the surface, polish the wood surface with a white pad after the wood has dried.    
Have black spots on your wood floors?      
Black spots occur in oak wood when the wood is exposed to metal and moisture.  This can occur if your wood is exposed to a wet glass or a leaky plant vase.  These black spots are formed from a chemical reaction that occurs from the tannic acid that is naturally found in oak wood and water.  This chemical reaction leaves black spots on your wood.   Thankfully, removing these black spots is easy with WOCA Tannin Spot Neutralizer.
How to remove black spots from wood floors
Spray the stain with WOCA Tannin Spot Neutralizer

evenly, directly from the bottle.

Leave to dissolve for approximately. 30-60 minutes.

Wet a cloth with lukewarm water and wring out well.

Wipe the surface with the damp cloth.

Leave the surface to dry completely.

Apply the original surface finish, e.g. wood oil, wood soap or wax, to protect the surface.

Wipe off all excess oil using a lint-free cotton cloth.
Re-oiling maintenance of wood floors
WOCA Maintenance Gel can be used for spot treatment when necessary.  The schedule for this type of flooring maintenance  will need to be adjusted based on the look of the floor from lifestyle, traffic, etc.
If your floor is factory finished, always follow the manufacturer's care and maintenance instructions.
 Now that your floor is not only naturally beautiful, it is also well protected.  It is the perfect stage for gatherings of any size and style.  So rest easy and enjoy the company even when life's mishaps occur.  With WOCA's natural products, you can easily keep your floors beautiful for years to come.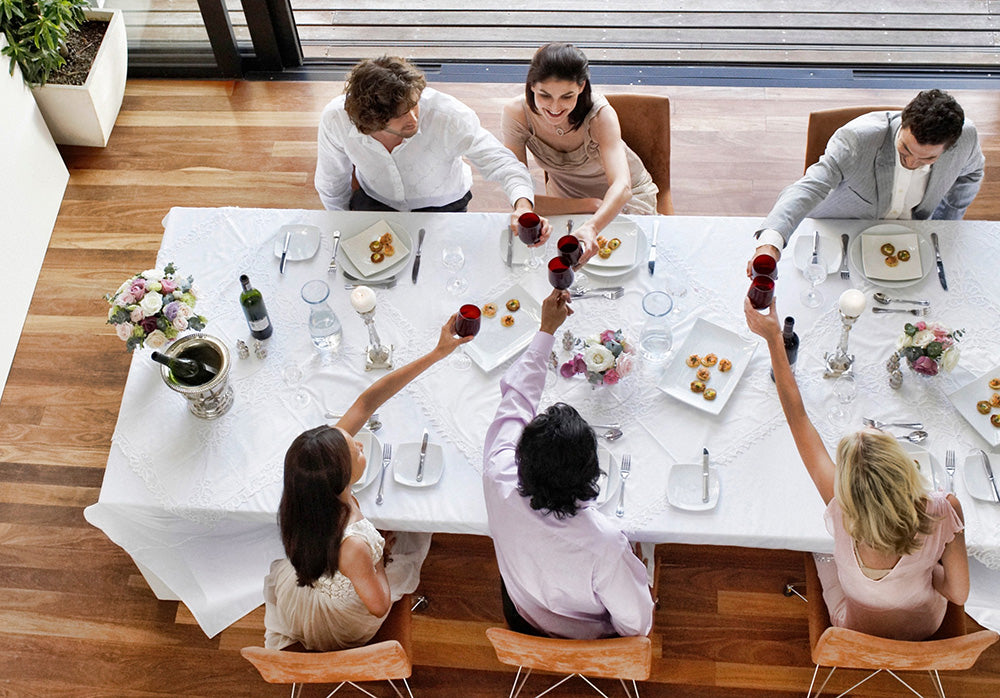 Wood Care